Editor's note: Fadi Hakura is the associatefFellow and anager of the Turkey Project at the London-based think-tank Chatham House. He has written and lectured extensively on Turkey's political, economic and foreign policy and the relationship between the European Union and Turkey.
By Fadi Hakura - Special to CNN
Syria is heading to an "intolerable situation" according to Turkey's hyperactive Foreign Minister Ahmet Davutoglu, whose country is at the forefront of global efforts to engineer the downfall of the Bashar Al-Assad leadership.
Less than two years ago, relations were diametrically different.
Turkish Prime Minister Recep Tayyip Erdogan considered Assad a close friend and paraded Syria as the epitome of its much vaunted but now defunct "zero problems with the neighbors" policy to encourage rapprochement with Middle Eastern nations. Trade across their 850-kilometer border blossomed tenfold, security cooperation against the Kurdistan Workers' Party - a militant Kurdish group conducting a violent separatist campaign in Turkey - flourished and mutual visa restrictions were lifted.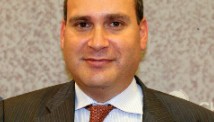 This transformation in ties should not be surprising in retrospect. For Turkey and Syria never enjoyed a strategic relationship as much as a convergence of interests triggered by the Iraq war in 2003 to stymie an independent Kurdistan in northern Iraq. Similarly, both leaderships found common cause against Israel. Their relationship was merely tactical and psychological bereft of common values.
Then the eruption of the Arab awakening upended the stability in Tunisia, Egypt, Yemen and eventually Syria thereby unleashing long simmering sectarian tensions to the surface. Assad's security and intelligence forces dominated by fellow minority Alawites (a syncretic and mystical offshoot of Shia Islam) confronted a largely Sunni popular revolt.
Erdogan, a devout Sunni Muslim, did not hesitate to side with the anti-Assad masses. Gone are the days where Turkey defended Iranian nuclear endeavors and cooperated closely with it on Iraq. In its stead, Turkey patched once frosty relations with Washington jointly calling on Assad to resign, solidified the partnership with Gulf Arab countries and adopted a more muscular and robust approach towards Iran.
Washington's cooperation with regional players such as Turkey is a good example of what U.S. Secretary of State Hillary Clinton coined "smart power" in play to avoid committing scarce resources in money and soldiers as it disengages from Afghanistan and Iraq.
Turkey's anti-Assad inclination stems from its sectarian sympathies with the Syrian protesters, its desire to project Turkish influence in the Middle East and to restrain the regional ambitions of rival Iran. On the other hand, the U.S. seeks to degrade the Iranian nuclear program and to guarantee the security of Israel and the Gulf Arab states.
Despite the toughening rhetoric against Damascus, there is no hiding the fact that Turkey's choices are severely limited. Russia and China will thwart further UN initiatives, the Arab League looks exhausted and the positions of the pro-Assad and anti-Assad alliances are entrenched.
At the heart of stalemate is the future of the Assad dynasty. Turkey and its friends strongly favor regime change while Assad and his allies demand regime stability. How to square this conundrum is testing the limits of Turkish diplomacy.