Egyptian voters will be casting their ballots Wednesday and Thursday in the country's first free presidential election.
There are 12 candidates looking to fill the vacancy left by Hosni Mubarak, who was forced out in February 2011. Since then, the Egyptian military has been in charge of the country.
Here's a closer look at the leading contenders: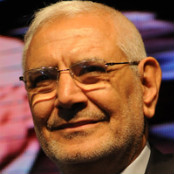 Abdelmonen Abol Fotoh
Abol Fotoh, a moderate Islamist, has gathered support from the left and the right since he was ousted from the Muslim Brotherhood over his decision to run for the Egyptian presidency. He is now running as an independent.
A poll published this month by the Al-Ahram Center for Political and Strategic Studies showed Abol Fotoh placing second behind chief rival Amre Moussa. The two candidates were the only ones to take part in a recently televised debate.
Abol Fotoh, 60, says the pillars of his program are to strengthen democracy, freedom and respect for human rights, and to ensure everyone is treated fairly under Egyptian law.
Those ideals are backed by a long history of opposition to Mubarak's regime, said Omar Ashour, director of Middle East Studies at the University of Exeter and a visiting scholar at the Brookings Institution in Doha, Qatar. Abol Fotoh was among those who first demonstrated in Tahrir Square last year, Ashour said, and the candidate has maintained his commitment to the popular revolution since. Full profile
- Laura Smith-Spark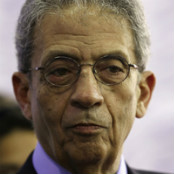 Amre Moussa
Moussa is a proudly secular candidate and one of the few who can boast of any practical government experience. He served as foreign minister under Mubarak and most recently was secretary-general of the Arab League.
Moussa's message has been resonating with Egyptians in all sectors of society. Among them: the wealthy industrialists and Coptic Christians who believe Moussa can help stem the tide of Islamism.
But Moussa, 75, also has support in poorer, more densely populated provinces, where people long for the stability associated with the old regime.
"We need a leader to steer this ship and Amre Moussa can do it," says Suhair, a nurse in the Delta. "He's a diplomat. He's been around the world and can work with other countries to help Egypt." Full profile
- Moni Basu and Ben Wedeman
Mohamed Morsi
Morsi leads the Freedom and Justice Party, the political wing of the Muslim Brotherhood. The Muslim Brotherhood is the most powerful political movement in the new Egyptian government, controlling about half of parliament.
Morsi, 60, was not originally his party's candidate for the country's top post. He was called on to step in after the first choice, Khairat al-Shater, was disqualified.
Morsi is an American-educated engineer who vows to stand for democracy, women's rights and peaceful relations with Israel if he wins the Egyptian presidency.
A slogan associated with his campaign, "Islam is the solution," is sparking concerns Morsi could introduce a fundamentalist Islamic theocracy. He told CNN he has no such plans. His party seeks "an executive branch that represents the people's true will and implements their public interests," Morsi told CNN's Christiane Amanpour. Full profile
- Josh Levs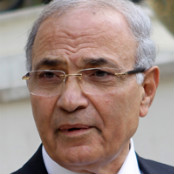 Ahmed Shafik
Shafik was Mubarak's last prime minister. And like Mubarak, Shafik is a former Air Force officer with close ties to Egypt's powerful military, "the quintessential candidate of the counter-revolution," in the words of Khaled Elgindy, a visiting fellow at the Brookings Institution in Washington.
Shafik, 72, is supported by many of those who lost out as a result of Mubarak's removal from power: "a collection of businessmen and generals," Ashour said. Some members of the Supreme Council of Armed Forces might also back him because he might maintain the status quo, said Ashour, who doubts that Shafik could win a popular vote: "There's no way he would get in without (vote) rigging and, if that happened, I think there would be the possibility of another revolution." Full profile
- Richard Allen Greene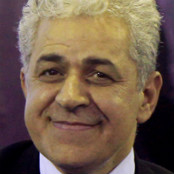 Hamdeen Sabahy
Sabahy, a leftist dark-horse candidate, is a passionate proponent for the teeming nation's poor and an ideological devotee of the late firebrand nationalist leader Gamal Abdel Nasser. "My campaign is for all Egyptians and especially a campaign for the poor and the alleviation of the struggle between classes," he said, according to the MidEast News Source.
The charismatic candidate, 57, has unique popularity. He's neither an Islamist nor a status-quo candidate. And he's the most viable candidate for idealists, liberals and revolutionaries who turned out in Tahrir Square to protest the rule and help bring about the end of Mubarak's rule. Full profile
- Joe Sterling
CNN's Ben Brumfield contributed to this report.