By Jessica Gutteridge
Editor's note: Jessica Gutteridge is an associate producer with CNN's Fareed Zakaria GPS. The views expressed are her own.
Millions of people across the Middle East and Europe turned back their clocks last weekend, and many Americans will follow suit when Daylight Saving Time ends on Sunday.
As winter approaches and the days grow shorter, the idea of darker evenings can be depressing. But before complaining too loudly, imagine if you couldn't feel the sun on your face for half of the year. That's how it is for the Norwegian town of Rjukan, where residents have had to get used to long, dark winters. Nestled in a valley of the Gaustatoppen Mountains, the town is shielded from direct sunlight for 5 to 6 months of the year. Or at least it has been until later this week.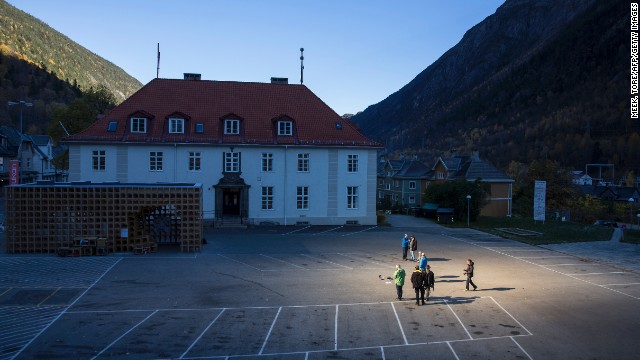 Since 1928, villagers have used a cable car to travel to the top of the mountains to soak up the sun's rays in the winter months. But why go up if you can make the sun come down?
Martin Andersen, an artist and resident of Rjukan, launched "The Mirror Project" in 2005. The $847,000 project placed three massive mirrors on a hilltop that will direct sunlight down into the town.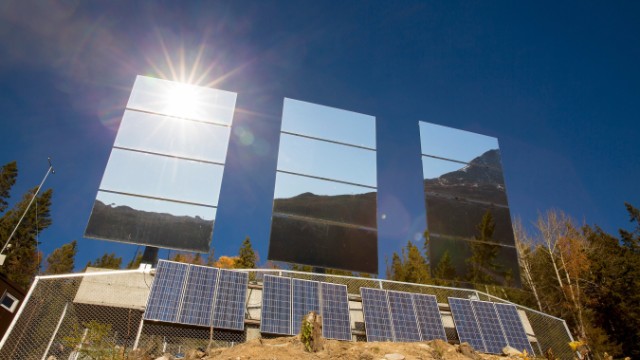 The mirrors, called "heliostats," are powered by solar and wind energy. Guided by computers, the 550 square feet of mirrors will move with the sun. They will beam the sunlight into the town's main square where citizens will be able to stand in an ellipse of light at least 80 percent as powerful as the sunlight on the mountaintop.
This Thursday, weather permitting, they will be turned on for the winter. Here comes the sun –and the vitamin D!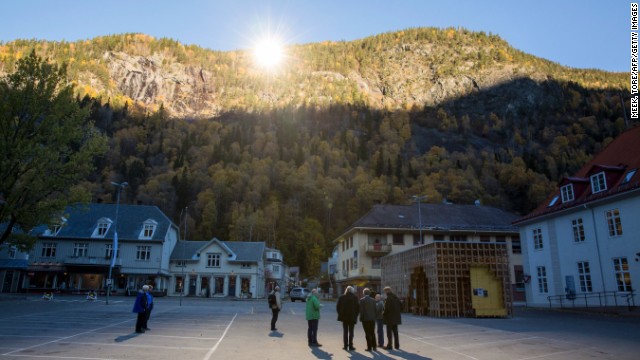 Rjukan isn't the only small European town to try this, but here the mirrors have been a long time coming. In 1913, the founder of the town imagined a "solspeil," or sun mirror, in the hills. It will come to fruition exactly 100 years to the day since the idea first appeared in the paper.
If that seems a little spooky,  well, it is Halloween after all.